2023 Established Business Category Winner: Daniel Tyrrell's Remarks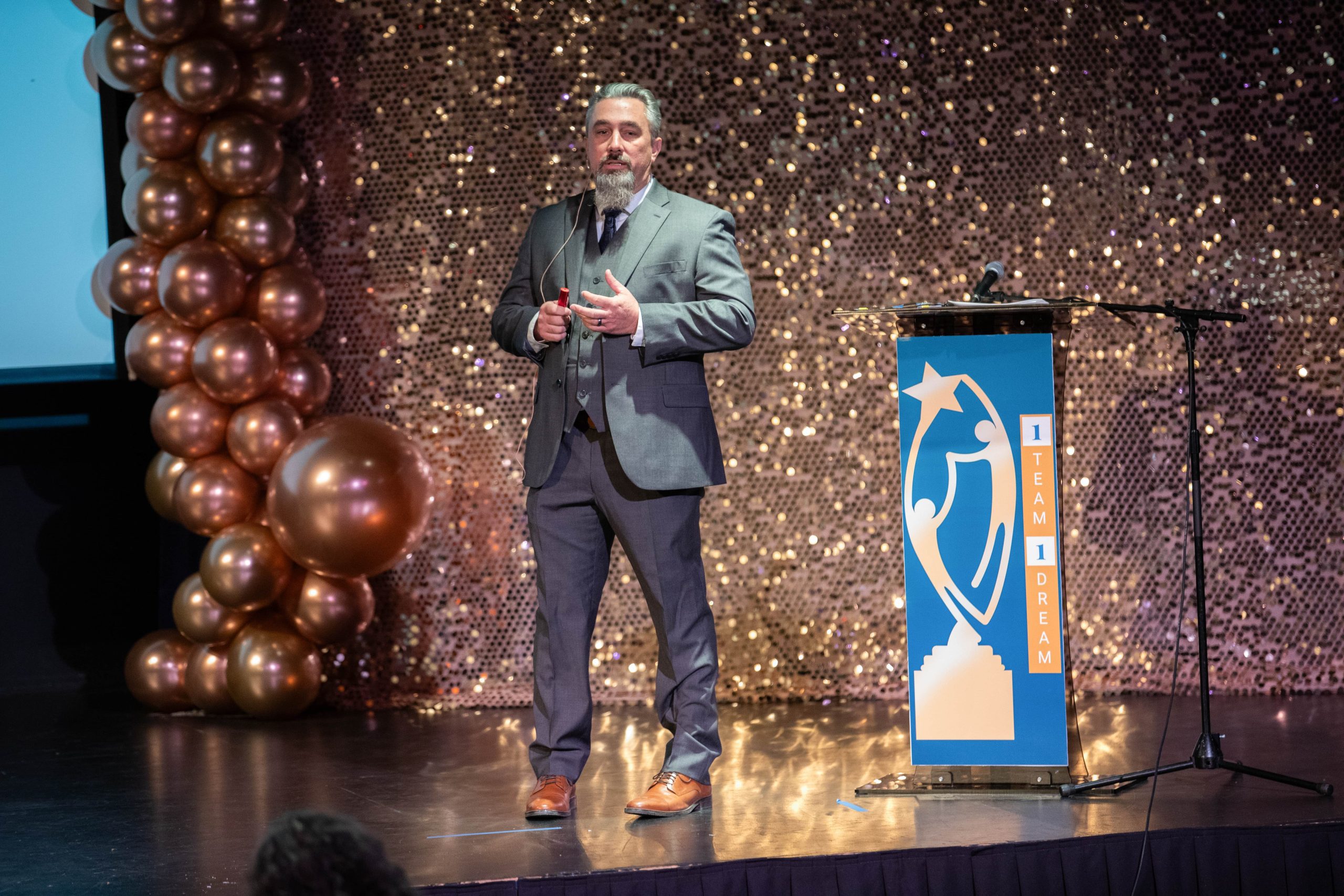 Daniel Alan Tyrrell
Tyrrell Martial Arts
First Prize Winner, Established Business
Rachel and I just got back from some much-needed R&R. It was the first time away from our kids for more than an overnight! We left for our vacation as soon as the 1Team 1Dream Hands Up Lake County Competition was over. Now that we're back, I wanted to take a moment to write about the experience and express my gratitude.
If you are a small business owner in Lake County or have thoughts on starting a small business, I highly recommend taking part in the 2024 Hands Up competition. As small business owners, we often succumb to tunnel vision, an unfortunate side effect of being immersed in something so overwhelming. Even though dedicating time to the competition was very difficult, the process helped me to look beyond the minutiae and re-focus my vision for my martial arts studio. The competition forces you to unapologetically evaluate your business from an outsider's perspective – an investor's perspective. Your deficiencies, which are always in ample supply, will need your attention if you want to be successful because your excuses won't.
The 1Team 1Dream organization's founders, Maryann Schmid and Olga Steele, have created a foundation through which Lake County small businesses can not only receive a hand-up to help achieve their goals in service to the community but also a framework where small businesses can experience growth and education from simply taking part in the process. Thanks to their vision and tireless effort, and the effort of the other board members, Monica Rosenthal, Ben Alexander, Helena Welsh, the countless volunteers, expert judges, and, of course, the generosity of the sponsors, the Hands Up challenge provides a much-needed boost to small businesses.
I want to express my sincerest appreciation to the 1Team 1Dream organization for the opportunity to participate in the Hands Up competition. I feel fortunate to have won in a field of some of the very best small businesses in Lake County, all of which are winners and fierce competitors. I also want to thank all of the people who voted for my business as the "Fan Favorite."  It is an honor to be selected as the 1st place winner, but it makes me proud to know what we are doing is welcomed and is a benefit to the community and to be given their support!