OUR MESSAGE
Small businesses are the bedrock of rural economies; thriving in good times, struggling when disaster strikes – a point brought home in painful and graphic detail during the 2018 fire. We formed 1Team 1Dream with a clear purpose– to support and promote economic growth and stability in Lake County and to provide on-going education and opportunity to entrepreneurs and small businesses.
Join us. Help us open doors to resources that will invigorate, educate and promote success through the use of sustainable business practices including modern-day digital tools, marketing strategies, and mentoring support. Collectively we can make a meaningful difference – one small business at a time. We welcome like-minded individuals, businesses, and civic organizations to join our team.
To learn more, please get in touch with us at [email protected]
Sincerely,

Maryann Schmid
Founder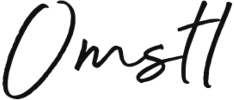 Olga Martin Steele
Co-Founder
We kicked-off 1Team 1Dream with our signature project, "Hands Up Lake County 2020". We have tapped the interest of entrepreneurs and small businesses throughout Lake County – and the willingness of private, government, and corporate to support our ventures. We are poised to do more. This year, Hands Up Lake County 2021 will be bigger and better with cash prizes amounting to $50,000.
WHAT'S NEW
On the heels of multiple fires – eight – in under four years and a persistent, lingering recession, Lake County's economy was hard-hit. We launched the Hands Up Lake County to help small business owners and entrepreneurs. Read about our efforts.
NOW IS YOUR TIME TO SHINE